FDLPL Main Library
9 am-8 pm
Allen J. Buechel Branch
2 pm to 6 pm
Idea Studio
3 pm-8 pm (see Calendar for any changes)
Fond du Lac Literacy Services
11:00 am - 4:00 pm
Chapter 52 Bookstore
2 pm to 6 pm
Item request has been placed!
×
Item request cannot be made.
×

Processing Request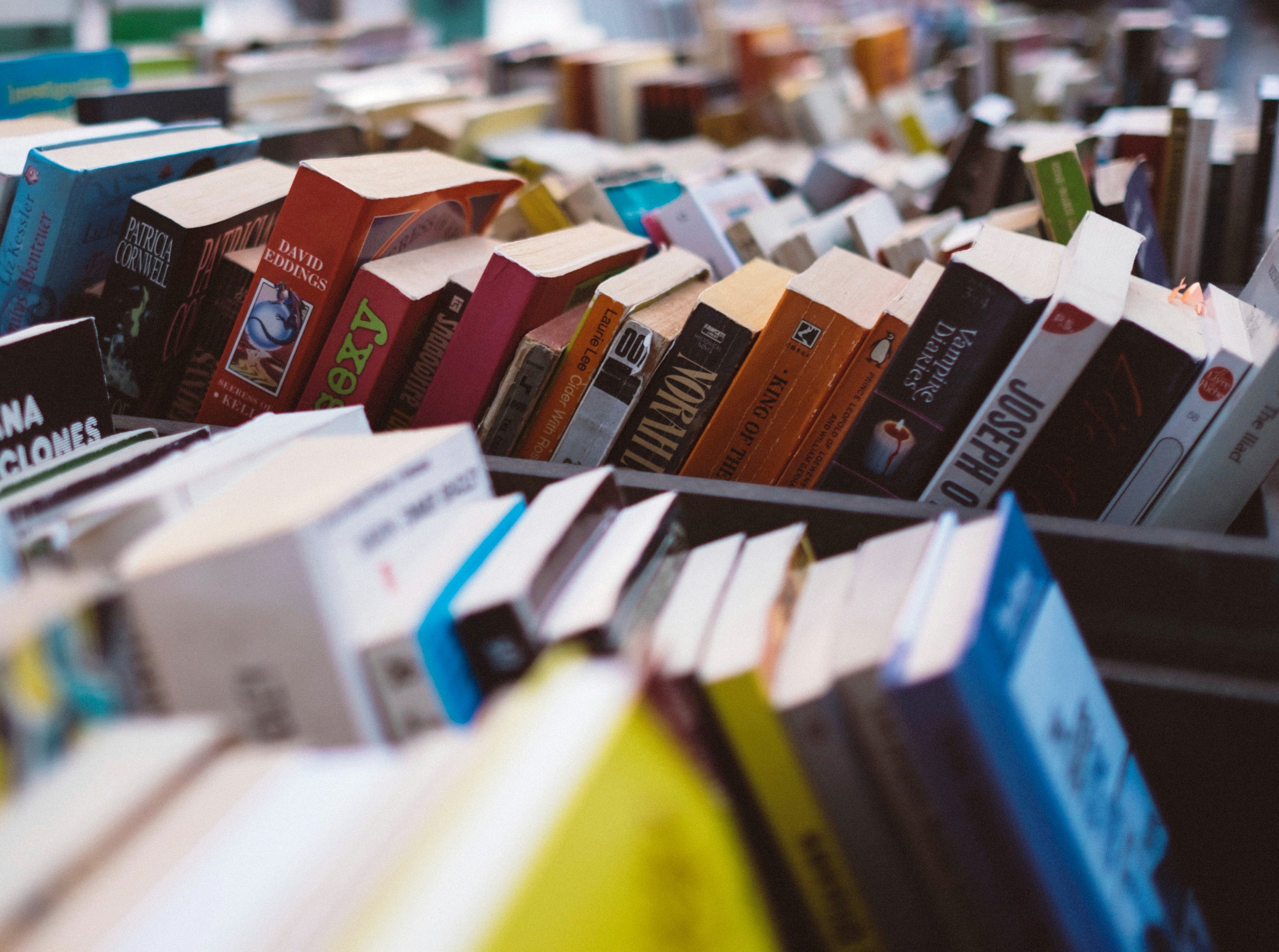 Donations of books, movies and CDs should be marked donation and dropped off at the downtown library's Circulation Desk or in the drive-through drop box.
Tax-deductible receipts available at the Circulation Desk
Textbooks accepted if they were published within the last 10 years
No encyclopedias
No mildewed/musty books
No VHS tapes
Chapter 52 Bookstore is located at 52 Sheboygan St., next door to the Main Library downtown (click here for a map). The shop sells used books, movies, magazines and music at bargain prices. Visa, MasterCard, Discover and American Express accepted.
Browsing Hours:
Monday-Wednesday 2 pm - 6 pm
Saturday 9 am - 1 pm
Phone: 920-322-3957
Weekly sales (when available):
Every Monday: Music and Movie Monday Sale - every music and movie item buy one, get one free.
Every Tuesday: Two for Tuesdays Sale – two like items for the price of one.
Every Wednesday: Senior Citizen Day – half off books for shoppers 55 and older.
Additional sales and special events are listed on the Calendar.
Chapter 52 Bookstore will accept donations of used materials in good condition. Donations should be labeled as such and can be dropped off at the library's checkout desk or in the drive-through book return bin.
The bookstore is run primarily by volunteers, who spend time helping customers, sorting books, creating displays and restocking the shelves. Interested in joining the crew? Fill out this form and a library staff person will be in touch.
Are you a local author?
Local authors are invited to hold meet, greet, sign and sell events at Chapter 52 Bookstore.
We Offer Great Bargains!
Books & audiobooks
2022-2023 copyright     $5 each
2021 or older (hardcover, trade paperback, fiction, nonfiction, teen, adult)    $2 each
Paperbacks (mass market)    2/$1
Magazines (2022-2023)    2/$1
Autographed copies & Collectibles: As marked
Kids 
Hardcover picture books, 
chapter books     $1
Paperbacks & softcovers    2/$1
DVDs
2022-2023    $2/disc
2021 or older    $1/disc
Music 
CDs, cassettes, albums, sheet music    2/$1