FDLPL Main Library
9 am-6 pm
FDLPL Express
2 pm to 6 pm
Idea Studio
3 pm-6 pm (see Calendar for any changes)
Chapter 52 Bookstore
Closed
Item request has been placed!
×
Item request cannot be made.
×

Processing Request
by Joanne Mengel
Baby, it's cold outside!
Although it is the start of a brand new year, January is my least favorite month. The hustle and bustle of the holidays are over, and it can be kind of a let down. Many will spend the month trying to stick to those resolutions made each January, and for others, it is a time to relax and start counting the days until Spring.
Are the winter doldrums starting to set in at your house? Have no fear; stop down at the library and browse our display near the Checkout Desk. We loaded it with at least a dozen books full of ideas for fun indoor winter activities. 
 iPhone photography for everybody (775 Fagans 2017) 
Too often, we use our iPhones just to 'grab' a few ho-hum shots that do little more than document how things looked.Hone your powers of observation to detect the most promising photo opportunities. Make the most of everyday scenes and subjects.
 How to see, how to draw : keys to realistic drawing (741.2 Nice 2010)
Using reference photos, diagrams, sketches and comparative examples, the author shows you first how to observe an object, and second how to translate that observation into an accurate rendering using graphite pencils, charcoal pencils and pen and ink.
 Amazing origami (736.982 K151 2002)
Presents several principles of geometry and mathematics through step-by-step instructions for origami projects.
 Liquid soapmaking : tips, techniques and recipes for creating all manner of liquid and soft soap naturally (668.124 Thompson 2014)
Successfully create sparkling clear soaps quickly and easily every time; formulate liquid soap so you never have to dissolve a stubborn soap paste again, and make the most luxuriously thick shower gels ever.
 Big book of weekend beading (745.582 Big 2018)
From jewelry and clothing to home accessories and embroidered textiles, this offers a selection of more than 30 projects, any of which can be made in just one weekend.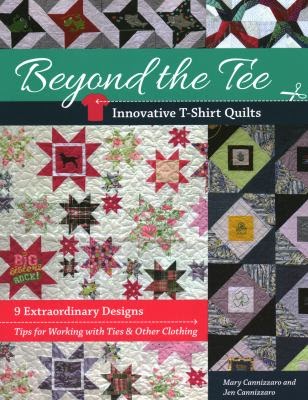 Beyond the tee-innovative t-shirt quilts : 9 extraordinary designs, tips for working with ties & other clothing (746.46 Cannizzaro 2020)
Learn how to make T-shirt quilts that don't necessarily look like T-shirt quilts in this guide to making quilts from T-shirts and other clothing.
 Magic card tricks (793.85 Ei66 2012)
Learn how to shuffle, control and force cards, including special gimmicks and advanced flourishes, all shown in more than 450 step-by-step photographs.
 Ideas & inspirations for art journals & sketchbooks (745.5938 M233 2013)
Provides insightful tips for creating an art journal or sketchbook from choosing a subject, sketching from life, layouts, lettering, and much more.
 Knit step by step (746.432 H119 201)
A pocket-sized guide for new knitters shares detailed instructions for every beginner technique from basic knit and purl stitches to lace and cables, providing color illustrations that reinforce essential skills for completing a range of creative projects.
 Stained glass making basics : all the skills and tools you need to get started (748.5 Haunstein 2019)
All the essential information and instruction the beginner needs to know to create stunning stained glass projects.
 How to bake everything :  simple recipes for the best baking (641.815 B548 2016)
The recipes satisfy every flavor craving thanks to more than 2,000 recipes and variations. Demystified, deconstructed, and debunked --baking is simpler and more flexible than you ever imagined.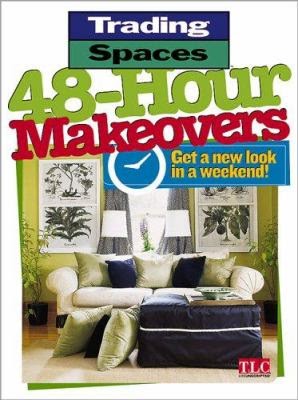 Trading spaces : 48-hour makeovers (747 T6755f)
This book gives you everything you need to transform any room in a weekend or less.
 Entertain your brain (793.73 Entertain 2007)
A collection of brain teasers, puzzles, optical illusions, IQ tests, trivia challenges, and math tests designed to help people improve their brain power.
 The everything card games book (795.4 K159)
A complete guide to over 50 games to please any crowd!
Joanne Mengel works in the FDL Public Library Reference department.